We are to live for Christ – Camp message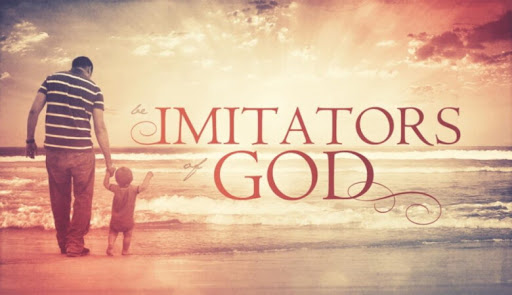 Ephesians 5:1-3
Why?
The first question to ask is, "why do I have to live for Christ?" Doesn't the Bible say I am free? It does, but free from what? We in the western world tend to take that word "freedom" and abuse it to fit our own lustful desires. The Bible makes it perfectly clear that Christ came to die to set us free from the bondage of sin.
Not only is Christ our Creator, which should be reason enough to live for Him, He is also our Redeemer. (Eph 1:7)
In whom we have redemption through his blood, the forgiveness of sins, according to the riches of his grace;
That word redeem means to buy back. Because of our sin, we were separated from our life source, God. With His blood that was shed on the cross, He bought us back. This means we are no longer our own. We are His… twice!
How?
Now that we are clear on "Why" we should live for Him, now we need to see "How" to live for Christ. In Eph 5:1, Paul says to be "followers of Christ." That word Follow means to imitate.
Be ye therefore followers of God, as dear children;
To Imitate someone means to do everything they do. Act like they act and think like they think. It may sound easy at first, but Paul tells us specifically how we are to imitate Christ.
He says in verse 2 –
And walk in love, as Christ also hath loved us, and hath given himself for us an offering and a sacrifice to God for a sweetsmelling savour.
He first says we are to "walk in love." That doesn't sound too bad right? I mean, how hard could it be to say "I love you" every once in a while and maybe give someone a cup of water a couple times? But look how Paul says we are to love..
He says "As Christ loved us and gave Himself for us as a offering and sacrifice.." How did Christ show His love? He died for us. Now wait just a minute! For me to imitate Christ I have die? The answer to that question is… yes.
Now Jesus doesn't want you to go to the zoo, punch a lion in the nose just so you can die. That's not what he is saying at all. One death that takes place is the old you.
For ye were sometimes darkness, but now are ye light in the Lord: walk as children of light:
Paul says when you accept Christ, you are not you anymore. You are made new. The old you is gone and the new you is born.
What does that mean? That means as a imitator of Christ, you don't look at porn and other filth on the internet anymore like the world does.. you are New.
"But fornication, and all uncleanness.."
That means as a imitator of Christ, you be content with what you have and stop crying about not having the newest phone, ipad, video game, toy or other things you don't have.
"Or covetousness.."
That means as imitators of Christ you stay clean, stop talking like a fool, and quit making dirty jokes with your friends.
"Neither filthiness, nor foolish talking, nor jesting, which are not convenient:"
As a imitator of Christ you no long complain and whine, but instead give thanks for what God has given you.
"..but rather giving of thanks."
The other death Paul is talking about is real death. Do you know where Paul is when he is writing this letter to the Ephesians? He is in prison. He is suffering. Later on in Paul's life he is put to death being an imitator of Christ.
Paul went all around the world telling people about Jesus and what He had done for their sins. If it wasn't for Paul, we may have never heard of what Jesus did for us. But Paul walked in love as Christ did.
You may be thinking…. You are going too far Adam. That's not what Jesus was saying! Oh, but it is. Jesus loved you soo very much that He even died so that you could one day be with Him.
To live for Christ means to love others enough to tell them about their sin and tell them what Jesus Christ did for them before they pass away into a Christless eternity. It's not an easy job. It will cause pain, tears and grief, but because of what Jesus did for us on the cross, He is Worth It!